In case you didn't already know, Alzheimer's is a disease that robs people of their memory. At first, people have a hard time remembering recent events, though they might easily recall things that happened years ago. People with Alzheimer's might forget their loved ones. They might forget how to dress, feed themselves, and use the toilet. This disease makes the brain tissue break down over time and it usually happens to people over the age of 65.
A person can live with Alzheimer's disease for just a few years or for a few decades. However, people live with it for about 9 years. About 1 in 8 people age 65 and over suffer from this disease. The health care insurance scheme often helps individuals with Alzheimer's disease as well other health caregivers.
DIFFERENT FORMS OF ALZHEIMER'S
First, it must be emphasized that the effects of the disease are similar in all its forms, but each form is distinct. These Alzheimer's varieties include the following:
Early onset Alzheimer's
This happens to people who are younger than age 65. Scientists have found a few ways in which early onset Alzheimer's is different from other types of the disease. People who have it tend to have more brain changes that are linked with Alzheimer's.
Late-onset Alzheimer's
This is the most common form of the disease, which occurs in people age 65 and older. It may or may not be genetic. So far, researchers haven't found a particular gene that causes it.
SYMPTOMS OF ALZHEIMER'S DISEASE
Increased memory loss and confusion
Problem recognizing family and friends
Inability to learn new things
Problems coping with new situations
Difficulty carrying out multi-step tasks such as getting dressed
Impulsive behaviour
Hallucinations, delusions, and paranoia
CAUSES OF ALZHEIMER'S DISEASE
Scientists believe that for most people, Alzheimer's disease is caused by a combination of genetic, lifestyle, and environmental factors that affect the brain over time. Less than 5 percent of the time, Alzheimer's is caused by specific genetic changes that virtually guarantee that a person will develop the disease.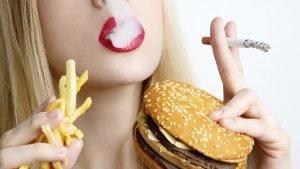 Although the causes of Alzheimer's aren't yet fully understood, its effect on the brain is clear: Alzheimer's disease damages and kills brain cells. A brain affected by Alzheimer's disease has fewer cells. Undoubtedly, the actual cause of Alzheimer's disease is yet to be known, though several factors are known to increase the risk of developing the condition are listed below.
AGE
Age is the single most significant factor in the development of Alzheimer's disease. The likelihood of developing the condition doubles every five years after you get to 65 years of age.
ALZHEIMER'S HEREDITARY
The genes you inherit from your parents can contribute to your risk of developing Alzheimer's disease.
DOWN SYNDROME
People with Down Syndrome are at a higher risk of developing Alzheimer's disease.
HEAD INJURIES
People who have suffered on or more severe head injuries have found to be at higher risk of developing Alzheimer's.
CARDIOVASCULAR DISEASE
Research shows that several lifestyle factors and conditions associated with cardiovascular disease can increase the risk of Alzheimer's disease.
HOW TO PREVENT ALZHEIMER'S DISEASE
EATING MORE FRUITS AND VEGETABLES
Researchers have found out that the consumption of fruit and vegetable juices are associated with a decreased incidence of Alzheimer's over seven to nine years of follow-up.
CONTROLLING BLOOD PRESSURE
Hypertension appears to be associated with an increased risk of high blood pressure as well as Alzheimer's disease.
EATING BERRIES
Berries contain high levels of biologically active components, including a class of compounds called anthocyanosides, which help fight memory impairment.

Do you know someone who is suffering from Alzheimer's? Share this article
Source: Read Full Article