Editor's note: Find the latest COVID-19 news and guidance in Medscape's Coronavirus Resource Center.
Back-to-school jitters are heightened this year, as children head back to the risk of COVID transmission in class, but one upside to the return of in-person school may be better mental health for students.
New research shows that virtual schooling, which dominated in many districts last year, was associated with worse mental health outcomes for students – especially older ones – and youth from Black, Hispanic, or lower-income families were hit hardest because they experienced the most closures.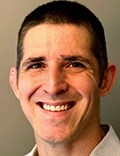 Dr Matt Hawrilenko
"Schools with lower funding may have had more difficulty meeting guidelines for safe reopening, including updates to ventilation systems and finding the physical space to create safe distancing between children," explained lead author Matt Hawrilenko, PhD, of the department of psychiatry and behavioral sciences at the University of Washington, Seattle, in an interview.
"In the context of complex school reopening decisions that balance competing risks and benefits, these findings suggest that allocating funding to support safe in-person instruction may reduce mental health inequities associated with race/ethnicity and income," he and his coauthors noted in the study, published in JAMA Network Open. "Ensuring that all students have access to additional educational and mental health resources must be an important public health priority, met with appropriate funding and work force augmentation, during and beyond the COVID-19 pandemic."
The study used a cross-sectional population-based survey of 2,324 parents of school-age children in the United States. It was administered in English and Spanish via web and telephone between Dec. 2 and Dec. 21, 2020, and used the parent-report version of the Strengths and Difficulties Questionnaire (SDQ) to assess mental health difficulties of one child per family in four domains: emotional problems, peer problems, conduct, and hyperactivity. Parents were also asked about what kind of schooling their child had received in the last year (remote, in-person, or hybrid) and about demographic information such as child age, gender, household income, parent race and ethnicity, and parent education.
The results showed that, during the 2020 school year, 58.0% of children attended school remotely, 24% attended fully in person, and 18.0% attended in a hybrid format. "Fully remote schooling was strongly patterned along lines of parent race and ethnicity as well as income," the authors noted. "Parents of 336 children attending school in person (65.8%) but of 597 children attending school fully remotely (44.5%) were White, whereas all other racial/ethnic groups had larger proportions of children attending school fully remotely (P < .001)."
In terms of mental health, the findings showed that older children who attended school remotely had more difficulties, compared with those who attended in-person – but among younger children, remote learning was comparable or slightly better for mental health.
Specifically, "a child aged 17 years attending school remotely would be expected to have a total difficulty score 2.4 points higher than a child of the same age attending school in person, corresponding to a small effect size in favor of in-person schooling," the authors wrote. "Conversely, a child aged 4 years attending school remotely would be expected to have a total difficulty score 0.5 points lower than a child of the same age attending school in person, corresponding to a very small effect size in favor of remote schooling."
Age of Child Proves Critical
"Our best estimate is that remote schooling was associated with no difference in mental health difficulties at age 6, and with slightly more difficulties with each year of age after that, with differences most clearly apparent for high school–aged kids," explained Hawrilenko, adding the finding suggests that school reopenings should prioritize older children.
However, "what kids are doing at home matters," he added. "In the youngest age group, the biggest work kids are doing in school and childcare settings is social and emotional development. … Finding opportunities for regular, safe social interactions with peers – perhaps during outdoor playdates – can help them build those skills."
He emphasized with the anticipated starts and stutters of the new school year there is an important role that doctors can play.
"First, they can help families assess their own risk profile, and whether it makes sense for their children to attend school in person or remotely [to the extent that is an option]. Second, they can help families think through how school closures might impact their child specifically. For those kids who wind up with long chunks of remote schooling, scheduling in regular interactions with other kids in safe ways could make a big difference. Another driver of child anxiety might be learning loss, and this is a good place to reinforce that not every mental health problem needs a mental health solution.
"A lot of kids might be rightfully anxious about having fallen behind over the pandemic. These kids are preparing to transition to college or to the workforce and may be feeling increasingly behind while approaching these moments of transition. Pointing families toward the resources to help them navigate these issues could go a long way to helping quell child anxiety."
Research Helps Fill Vacuum
Elizabeth A. Stuart, PhD, who was not involved in the study, said in an interview that this research is particularly valuable because there have been very few data on this topic, especially on a large-scale national sample.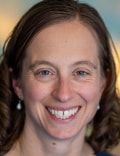 Dr Elizabeth Stuart
"Sadly, many of the results are not surprising," said Stuart, a statistician and professor of mental health at Johns Hopkins University, Baltimore. "Data have shown significant mental health challenges for adults during the pandemic, and it is not surprising that children and youth would experience that as well, especially for those whose daily routines and structures changed dramatically and who were not able to be interacting in-person with teachers, staff, and classmates. This is an important reminder that schools provide not just academic instruction for students, but that the social interactions and other services (such as behavioral health supports, meals, and connections with other social services) students might receive in school are crucial.
"It has been heartening to see a stronger commitment to getting students safely back into school this fall across the country, and that the Centers for Disease Control and Prevention highlighted the benefits of in-person schooling in their COVID-19–related guidance for schools."
Stuart added that, as students return to classes, it will be important for schools to tackle ongoing mental health challenges.
"Some students may be struggling in obvious ways; for others it may be harder to identify. It will also be important to continue to monitor children's and youth mental health … as returning to in-person school may bring its own challenges. For some individuals and communities, the mental health impacts of the pandemic may last even after the physical health risks resolve."
Hawrilenko agreed.
"From a policy perspective, I am quite frankly terrified about how these inequities – in particular, learning loss – might play out long after school closures are a distant memory," he said. "It is critical to provide schools the resources not just to minimize risk when reopening, but additional funding for workforce augmentation – both for mental health staffing and for additional educational support – to help students navigate the months and years over which they transition back into the classroom."
Hawrilenko and Stuart had no disclosures.
This article originally appeared on MDedge.com, part of the Medscape Professional Network.
Source: Read Full Article