In a recent study published in the journal eBioMedicine, researchers in Denmark and Sweden administered a cationic liposome-adjuvanted severe acute respiratory syndrome coronavirus 2 (SARS-CoV-2) spike (S) protein subunit vaccine as a subcutaneous (s.c.) prime-intranasal (i.n.) boost strategy to elicit mucosal immune responses among SARS-CoV-2-infected Syrian hamsters.
Study: Protection against SARS-CoV-2 transmission by a parenteral prime—Intranasal boost vaccine strategy. Image Credit: Sergey Chips / Shutterstock
Studies have reported that authorized coronavirus disease 2019 (COVID-19) vaccines such as messenger ribonucleic acid (mRNA) have effectively protected against COVID-19 severity but confer inadequate immune protection against SARS-CoV-2 transmission. Mucosal COVID-19 vaccine-generated immune responses comprising secretory immunoglobulin A (sIgA) potentially block respiratory pathogenic organisms, such as SARS-CoV-2, at the point of entry.
It has been reported that systemic immune response-inducing plasma IgG is monomeric. In contrast, mucosal immune response-inducing mucosal sIgA is multimeric; therefore, sIgA provides greater avidity and can better neutralize SARS-CoV-2 compared to IgG. Failure to development of sterilizing immune protection could enable uninhibited SARS-CoV-2 replication at local sites and onward transmission, facilitating the spread of SARS-CoV-2 variants.
About the study
In the present study, researchers assessed the anti-SARS-CoV-2 efficacy of an s.c. prime-i.n. vaccination regimen in Syrian hamsters.
Female C57Bl/6 wild-type seven to nine weeks old mice (n=28) and male Syrian nine weeks old hamsters (Mesocricetus auratus) (n=51) were used for the animal experiments. The animals were vaccinated twice with doses three weeks apart, using five mg (for mice) or 20 mg (for hamsters) of recombinant SARS-CoV-2 prefusion-stabilized and formulated S ectodomain. Immune analyses were performed on day 39 post-vaccination.
Vaccination regimens comprised either two s.c. vaccinations (s.c./s.c.) or initial s.c. and subsequent i.n. vaccinations (s.c./i.n.) and the s.c. vaccines were administered at the base of mice tails or hamster neck scruffs. The i.n. immunizations were performed under isofluorane anesthesia, and index hamsters were inoculated with a 1.8 x 105 50% tissue culture infectious dose (TCID50) dose of the SARS-CoV-2/Hu/DK/SSI-H5 SARS-CoV-2 isolate.
The nasal and lung samples were obtained for histopathological examination and evaluation of SARS-CoV-2 titers by quantitative reverse transcription-polymerase chain reaction (RT-qPCR) analysis for the SARS-CoV-2 envelope (E) gene. In addition, spleen samples were obtained and subjected to cytokine profiling analysis using cytokines such as interferon-gamma (IFN-γ), interleukin (IL)-5,10,13, and 17A to assess the cluster of differentiation 4 (CD4) T lymphocyte profiles after ex vivo splenocyte re-stimulation with SARS-CoV-2 S trimer.
Enzyme-linked immunosorbent assays (ELISA) were performed to evaluate S-ACE2 (angiotensin-converting enzyme 2) binding and antibody (Ab) responses. In addition, pseudotyped lentivirus neutralization assays were performed with SARS-CoV-2 Wuhan-Hu-1 strain S and ACE2 expressing-human embryonic kidney (HEK)293T cells to assess neutralizing Ab (nAb).
Results
The s.c./i.n. regimen induced high-magnitude serological neutralizing Ab (nAb) responses and immunoglobulin A (IgA) responses in the upper airways. Comparable and lower cross-neutralizing immune responses were observed against the B.1.617.2 (Delta) variant and B.1.1.529 (Omicron), respectively. Both the s.c./i.n. and s.c./s.c. vaccinations induced detectable nAb titers for Beta, Gamma, Lambda, and Mu variants.
The vaccination regimen provided immune protection against SARS-CoV-2 infection in the lower airways and pulmonary pathologies; however, SARS-CoV-2 could not be totally eliminated from the upper airways. Despite this, the s.c./i.n. vaccination regimen effectively prevented onward transmission of SARS-CoV-2 in a magnitude significantly greater than that observed among onward unvaccinated control animals.
In spleen, s.c./i.n. immunization elicited similar systemic type 1 T helper (Th1) and Th17 responses as s.c./s.c. vaccination. After seven days of viral challenge, detectable levels of SARS-CoV-2 RNA were found in the pulmonary tissues of index hamsters and unvaccinated contact animals but not in those of immunized animals by the s.c./i.n. and s.c./s.c. vaccination regimens.
The histopathological examination showed that index hamsters and unvaccinated contacts showed neutrophil and macrophage infiltration into alveolar tissues, with remarkable hyperplasia of type II pneumocytes and formation of syncytial cells. After the s.c./i.n. vaccination, only one hamster showed mild inflammation of pulmonary tissues with neutrophil infiltration without syncytial cell formation, indicative of effective protection against lung pathology by s.c./i.n. vaccination.
Conclusions
Overall, the study findings showed that the parenteral (s.c.)-prime-i.n. mucosal boost vaccination regimen using protein-based subunit vaccines is an efficient strategy to protect against SARS-CoV-2 infections and pathology in the lower respiratory tract. In addition, immune protection against SARS-CoV-2 transmission could be attained even in incomplete SARS-CoV-2 clearance from the upper airways.
Future studies must evaluate the immune protection conferred by the standard parenteral prime-boost regimen and subcutaneous-prime mucosal boost vaccination regimen and investigate whether the parenteral prime-mucosal boost regimen provides greater protection than parenteral only vaccination against onward SARS-CoV-2 transmission. Mucosal booster vaccinations require specific devices such as nasal spray syringes or nebulizers, and the delivery methods could potentially impact their efficacy.
Journal reference:
Protection against SARS-CoV-2 transmission by a parenteral prime—Intranasal boost vaccine strategy. Dennis Christensen et al. eBioMedicine 2022;00: 104248, https://doi.org/10.1016/j. ebiom.2022.104248, DOI: https://doi.org/10.1016/j. ebiom.2022.104248, https://www.thelancet.com/journals/ebiom/article/PIIS2352-3964(22)00430-3/fulltext
Posted in: Drug Trial News | Medical Research News | Disease/Infection News | Pharmaceutical News
Tags: ACE2, Angiotensin, Angiotensin-Converting Enzyme 2, Antibody, CD4, Cell, Coronavirus, Coronavirus Disease COVID-19, covid-19, Cytokine, Cytokines, Efficacy, ELISA, Enzyme, Ex Vivo, Gene, Hyperplasia, Immune Response, Immunization, Immunoglobulin, Inflammation, Interferon, Interferon-gamma, Interleukin, Kidney, Lentivirus, Liposome, Lymphocyte, Macrophage, Nasal Spray, Neck, Omicron, Pathology, Polymerase, Polymerase Chain Reaction, Protein, Respiratory, Ribonucleic Acid, RNA, SARS, SARS-CoV-2, Severe Acute Respiratory, Severe Acute Respiratory Syndrome, Spleen, Syndrome, T Lymphocyte, Tissue Culture, Transcription, Vaccine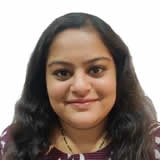 Written by
Pooja Toshniwal Paharia
Dr. based clinical-radiological diagnosis and management of oral lesions and conditions and associated maxillofacial disorders.
Source: Read Full Article