A recently accepted article manuscript published in the Journal of Clinical Endocrinology and Metabolism discussed recent findings on the impact of severe acute respiratory syndrome coronavirus 2 (SARS-CoV-2) infection in pregnancy on infant growth.
Study: What's past is prologue: growth in infants born from pregnancies complicated by SARS-CoV-2 infection. Image Credit: MIAStudio/Shutterstock.com
Background
SARS-CoV-2 infection in pregnancy raises concerns about the potential risk of transmission to the fetus and the adverse uterine environment for the growing fetus.
The pressing need for research in this domain was recognized, leading to longitudinal studies on the impact of coronavirus disease 2019 (COVID-19) during pregnancy and the development of biorepositories.
COVID-19 can cause excess complications in pregnancy, such as prematurity, preeclampsia, gestational hypertension, and a proinflammatory systemic milieu, that may impact lifelong infant health.
Growth of infants born from pregnancies complicated by COVID-19
A recent study compared longitudinal trajectories of length, weight, and body mass index (BMI) between infants with and without in-utero exposure to SARS-CoV-2.
The investigators excluded mothers vaccinated during the study period to decrease heterogeneity. The study found that SARS-CoV-2-exposed infants had lower BMI at birth, even when adjusted for gestational age and relevant covariates than those without exposure.
Exposed infants exhibit a rapid increase in BMI during infancy
Notably, BMI increased rapidly in exposed infants in the first year of life after accounting for factors influencing BMI.
Also, this postnatal increase in BMI was the steepest in those born to those with severe COVID-19. Statistical analyses revealed that low birth weight mediated most effects of COVID-19 on postnatal BMI increase. Although minor changes in length were noticeable, they were not statistically significant.
Measuring infant length is challenging and could be more error-prone in clinical and research settings. Therefore, research data collection and larger samples may better appreciate the impact of exposure to SARS-CoV-2 on infant growth.
A multinational study on neonates with and without in-utero exposure to COVID-19 found that newborns were small. With weight, head circumference, and length being adversely impacted.
Previously, the authors of the present study observed that infants born with lower BMI had a rapid postnatal increase and noted that exposure to poverty or tobacco was associated with the postnatal BMI 'catch-up'. Further, epidemiologic studies report associations between low birth weight and later catch-up with excess cardiometabolic risk during adulthood.
However, they do not establish a causal relationship between rapid gain in infant weight and adverse outcomes later in life. Socioeconomic disparities contributing to adverse health throughout the lifecycle may contribute to this pattern. Thus understanding the long-term risks associated with the rapid weight gain of infants exposed to COVID-19 in-utero is yet to be determined.
Thus, more research is necessary to understand how long the effects of antenatal COVID-19 persist in life after birth. Additionally, identifying protective factors might result in strategies to enhance preventive care in infants after in-utero SARS-CoV-2 exposure.
Journal reference:
McCormack, S. and Zemel, B. (2023) "What's past is prologue: growth in infants born from pregnancies complicated by SARS-CoV-2 infection", The Journal of Clinical Endocrinology & Metabolism. doi: 10.1210/clinem/dgad219. https://academic.oup.com/jcem/advance-article/doi/10.1210/clinem/dgad219/7123762?login=false
Posted in: Child Health News | Medical Science News | Medical Research News | Medical Condition News | Women's Health News | Disease/Infection News
Tags: Birth Weight, Body Mass Index, Cardiometabolic, Coronavirus, Coronavirus Disease COVID-19, covid-19, Endocrinology, Metabolism, Poverty, Pregnancy, Research, Respiratory, SARS, SARS-CoV-2, Severe Acute Respiratory, Severe Acute Respiratory Syndrome, Syndrome, Tobacco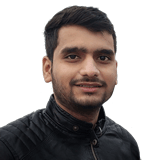 Written by
Tarun Sai Lomte
Tarun is a writer based in Hyderabad, India. He has a Master's degree in Biotechnology from the University of Hyderabad and is enthusiastic about scientific research. He enjoys reading research papers and literature reviews and is passionate about writing.
Source: Read Full Article