Contemporary Topics in Pulmonary Medicine
What do pulmonologists do?
Treatment of moderate persistent asthma
COVID-19 patients with high-flow oxygen
Pulmonary hypertension
Pulmonary hypertension in thalassemia patients
Comparison of pulmonary embolism diagnostic protocols
Challenges and future
Referenecs
Further reading
---
Pulmonary medicine is a branch of internal medicine that diagnoses and treats conditions affecting the lung, upper airway, thoracic cavity, and chest wall. Pulmonologists diagnose unknown disorders and manage difficult, unusual, or complicated respiratory system diseases.
General physicians generally treat most respiratory problems and other common issues, but Pulmonologists are needed when serious and complicated respiratory disease occurs.
Image Credit: Vladimir Sukhachev/Shutterstock.com
What do pulmonologists do?
Pulmonologists treat structural, inflammatory, infectious, and neoplastic diseases of the lung parenchyma, pleura, and airways, pulmonary vascular disease, and occupational and environmental causes of lung illness.
They also diagnose and treat asthma, COPD, emphysema, lung cancer, interstitial and occupational lung illnesses, complicated lung and pleural infections, pulmonary hypertension, and cystic fibrosis.
In sleep labs, some pulmonologists treat sleep-disordered breathing (such as sleep apnea). Hence, the pulmonary medicines cover this entire domain. This article will explore the contemporary topics in pulmonary medicine.
Currently, extensive research is being conducted to treat and control asthma, COVID-19, pulmonary hypertension, deep vein thrombosis, pulmonary embolism, etc.
Treatment of moderate persistent asthma
The group of researchers published an article in The New England Journal of Medicine which says that inhaled glucocorticoids are utilized in combination with beta-2 agonists in a patient-activated reliever-triggered inhaled glucocorticoid strategy (PARTICS) for the treatment of asthma.
An open-label trial of individuals with uncontrolled moderate to severe asthma indicated that PARTICS decreased the annualized risk of severe asthma exacerbations (0.69 against 0.82 per year).
PARTICS may be a second-line choice for those with uncontrolled moderate to severe asthma on single maintenance and reliever therapy with minimal side effects.
According to a recent study published in Nature, patients with asthma may also benefit from new treatment options according to recent research from Trinity College Dublin researchers. Previously unrecognized in the illness process, a protein (Caspase-11) has now been shown to play an important role.
Dr. Zaslona, lead author working with Luke O'Neil's team, said that a cell death triggered by caspase-11 might result in an inflammatory response, as cells discharge their contents into the surrounding tissues.
The airways of asthmatics are inflamed due to the activity of Caspase-11. Asthma symptoms such as wheezing and shortness of breath are the most obvious.
COVID-19 patients with high-flow oxygen
According to an article published in Critical Care, advanced noninvasive modalities (such as oxygen by high-flow nasal cannula [HFNC] or noninvasive ventilation) are routinely utilized to decrease the requirement for intubation in patients with COVID-19 and acute hypoxemic respiratory failure.
HFNC oxygen administration had lower intubation rates than regular low flow oxygen delivery in a random trial of 220 such patients. Clinical recovery times were also decreased, although mortality differences were insignificant.
The results of this research confirm the team's recommendation to adopt HFNC as a noninvasive oxygenation alternative for persons with COVID-19 who have advanced oxygen demands, despite the exclusion of several other conditions.
Pulmonary hypertension
Blood pressure in the heart-to-lung arteries is abnormally high in patients with pulmonary hypertension. With pulmonary hypertension, the lungs' blood vessels gain muscle. Right ventricle blood goes to the lungs for oxygen.
Since the blood doesn't have to travel far, the pressure in this side of the heart and in the artery carrying blood from the right ventricle to the lungs is generally modest.
What is pulmonary hypertension?
Pulmonary hypertension in thalassemia patients
Due to hemolysis and iron excess, thalassemia patients are prone to pulmonary hypertension. The group of researchers studied 24 thalassemia patients with right heart catheterization-documented PAH in their study published in Blood.
Median age: 46.5 13 individuals died over a median four-year follow-up, and 10 died from PAH. PAH treatment improves survival. PAH patients with thalassemia require frequent monitoring and interdisciplinary care.
However, Pulmonary arterial hypertension (PAH) in thalassemia patients may induce right-sided heart failure and mortality.
Chronic anemia, hemolysis, iron overload, vasculopathy, and hypercoagulability may raise PAH risk in this patient group, but therapeutic options are limited. Higher prevalence rates have been documented in non-transfusion-dependent, splenectomized, and elderly persons.
According to an article published in Blood ten years ago, comprehensive multicenter research was conducted by a group of researchers with a specialized procedure for right heart catheterization (RHC) in patients with -thalassemia and found a genuine prevalence rate of 2.1%.
Comparison of pulmonary embolism diagnostic protocols
Researchers proposed in Annals of Internal Medicine that PE diagnosis is poorly understood. Protocols using pretest probability (PTP) models, modified D-Dimer levels, and YEARs criteria eliminated more PE patients without imaging (high efficiency).
These methods failed the most (i.e., more missed cases of Venous thromboembolism VTE). Such methods did not function evenly across all groupings, with the lowest efficiency in those 80 or older and cancer patients.
Clinical PTP and unadjusted D-Dimer should be utilized to guide imaging in individuals with suspected PE. This strategy involves more imaging, but fewer instances of PE are overlooked, and imaging is valued when searching for other explanations of symptoms.
In a recent study of over 1200 patients who were positive for pulmonary embolism (PE) rule out criteria (PERC) and had a low or intermediate clinical probability of PE, further triage using YEARS criteria plus age-adjusted D-Dimer (intervention group) resulted in a 10% reduction in chest imaging and a 1.6-hour reduction in emergency department (ED) stay without significantly impacting the three-month rate of VTE co-occurrence (conventional group).
This protocol's complexity may be impractical in hectic circumstances; hence, a basic technique with clinical pretest probability and unadjusted D-Dimer should be employed. Chest imaging may help explain patients' symptoms when PE is not identified.
Challenges and future
Respiratory medical areas interact intimately. This is true for pulmonary embolism, pulmonary vascular disease, sleep breathing difficulties, respiratory failures, pulmonary infections, lung malignancies, and tobacco medications.
Collaboration with other medical domains to advance respiratory medicine and related subjects should be made. One should promote lung health, provide smoke-free areas, and reduce air pollution.
The current challenges should be considered as an opportunity to promote translational research and multi-discipline collaboration to prevent and cure respiratory ailments.
References
Israel, E. et al. (2022) 'Reliever-Triggered Inhaled Glucocorticoid in Black and Latinx Adults with Asthma', New England Journal of Medicine, 386(16), pp. 1505–1518. Available at: doi.org/10.1056/NEJMoa2118813.
Lax, S.F. et al. (2020) 'Pulmonary arterial thrombosis in COVID-19 with fatal outcome: Results from a prospective, single-center, clinicopathologic case Series', Annals of Internal Medicine, 173(5), pp. 350–361. Available at: doi.org/10.7326/M20-2566.
Leasa, D. et al. (2021) 'Knowledge translation tools to guide care of non-intubated patients with acute respiratory illness during the COVID-19 Pandemic', Critical Care, 25(1), pp. 1–12. Available at: doi.org/10.1186/s13054-020-03415-2.
Pinto, V.M. et al. (2022) 'Mortality in β-thalassemia patients with confirmed pulmonary arterial hypertension on right heart catheterization', Blood, 139(13), pp. 2080–2083. Available at: doi.org/10.1182/blood.2021014862.
Stals, M.A.M. et al. (2021) 'Safety and Efficiency of Diagnostic Strategies for Ruling Out Pulmonary Embolism in Clinically Relevant Patient Subgroups', Annals of Internal Medicine, 175(2), pp. 244–255. Available at: doi.org/10.7326/M21-2625.
Weintraub, W.S. et al. (2008) 'Effect of PCI on Quality of Life in Patients with Stable Coronary Disease', New England Journal of Medicine, 359(7), pp. 677–687. Available at: doi.org/10.1056/nejmoa072771.
Zasłona, Z. et al. (2020) 'Caspase-11 promotes allergic airway inflammation', Nature Communications, 11(1), pp. 1–11. Available at: doi.org/10.1038/s41467-020-14945-2.
Further reading
What is Chronic Obstructive Pulmonary Disease?
Chronic Obstructive Pulmonary Disease Causes
Pulmonary Hypoplasia: Overview
Chronic Obstructive Pulmonary Disease Process
Last Updated: Sep 11, 2023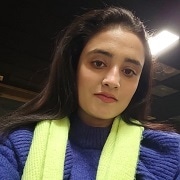 Written by
Maira Ahsan
During the coronavirus disease 2019 (Covid-19) lockdown, while pursuing a bachelor's degree in human nutrition and dietetics, Maira started her freelancing career as a content writer, focusing on the life sciences. In 2020, she started working as a freelancer on Fiverr, where she quickly found opportunities to work with several Canadian companies.Maira received an offer for a nutritionist position from a French hotel in Canada, where she was responsible for developing nutrition-based recipes and calorie-counted meals.