Future Trends in Digital Pathology
What is digital pathology?
What are the advantages of digital pathology?
Future trends in digital pathology
References
Further reading
---
Digital pathology is a digital image-based practice of pathology that includes acquisition, management, and interpretation of pathological data produced from a digitized glass slide.
Digital pathology. Image Credit: Anna Jurkovska/Shutterstock.com
Digital pathology is soon going to be a mainstream platform for routine diagnostics.
What is digital pathology?
Digital pathology plays a vital role in the field of basic and clinical research as well as in the routine clinical diagnosis of diseases. The field allows the generation of digital slides from glass slides using specialized scanning devices. These digital slides are used to create high-resolution images that can be visualized on a computer or mobile screen.
Digital pathology utilizes static digital images, live video recording, and whole-slide imaging. The most recent advancement is the whole slide imaging wherein tissue/cell preparations are scanned, digitized, and visualized. This makes the conventional use of light microscopes obsolete.
Being a "virtual" microscope, whole slide imaging facilitates primary diagnosis and teleconsultation and improves laboratory workflow and connectivity between specialists.
Despite having the potency to become a gold standard, the widespread application of digital pathology in routine clinical diagnostics is still restricted by many factors. These factors include technical limitations, infrastructure expenditures, regulatory data security, implementation obstacles, and technophobia of pathologists.
Nevertheless, the need for digital pathology in the future practice of pathology is gradually increasing. The time will soon appear when the majority of pathologists will use high-resolution devices to scan tissue sections and analyze digitalized pathological data on a screen.
What are the advantages of digital pathology?
In conventional histopathology, physical transfer of glass slides from the laboratory to the pathologist is a prerequisite for the analysis. The pathologist then analyzes one slide at a time using a light microscope. By using digital pathology and whole slide imaging, it is possible to avoid usual transport processes and to simultaneously analyze several slides.
Digital pathology makes it possible to rapidly and simultaneously analyze several regions of a tissue section in any magnification. Using various digital tools, including annotations, measurements, and counts, it is possible to analyze clinical and morphological changes in a more detailed and in-depth way.
Digital pathology allows on-screen quantification of predictive and diagnostic biomarkers, which is beneficial for rapid and accurate decision-making. The provision of using artificial intelligence applications further improves the quality of pathology services.
Various algorithms have been developed for on-screen image analysis, including pattern recognition algorithms. Computer-guided image analysis tools have been developed to quantify disease biomarkers, providing all pathologists with the same index for scoring pathological findings and classification of diseases.
The easy and rapid process of sharing digital information makes it possible to consult with other pathologists across the world (telepathology). This network between pathologists is particularly vital for the clinical fields where only a few specialists are available.
Another major benefit of digital pathology is digital archiving, which facilitates error-free allocation of digital slides and easy and rapid access to digital information. All these factors are collectively associated with higher patient safety.
Furthermore, digital pathology has opened up more flexible and remote job opportunities for pathologists and other medical personnel.
Digital Pathology Explained – Animation
Future trends in digital pathology
Various novel digital pathology technologies are emerging to improve the connectivity between specimen collection and the generation of pathology reports with new information.
Multiplexing is a novel method of measuring or localizing multiple proteins in a single specimen. The inclusion of novel multiplexing methods, such as automated multispectral slide imaging, is expected to revolutionize the field of digital pathology.
Another novel method is the use of automated molecular fluorescence tagging and imaging systems, which can provide information on the subcellular colocalization of multiple proteins on a tissue section. The characterization of molecular phenotypes as well as the analysis of cell-specific proteome using this novel method can provide novel information regarding the impact of the cancer microenvironment and heterogeneity on malignant progression.
Analysis of protein co-expressions, signaling pathways, and cell-cell interaction by multispectral methods can facilitate the development of combination therapeutics, especially in the field of oncology.
Combining qdots with multispectral imaging is another novel approach to quantitate colocalization of gene expression in clinical tissues. The qdots are photostable nanoparticles with broad excitation spectra and narrow emission spectra.
Tyramide signal amplification is a part of the Opal multiplex immunohistochemistry. This method is an improved version of standard immunohistochemistry, and thus, is more suitable for complex assays where antibody cross-reactivity could be a problem.
The integration of these emerging imaging technologies in digital pathology could potentially improve diagnostic accuracy, reduce workloads, increase work efficiency, and incorporate digital images into information systems more efficiently. The complex and automated imaging devices together with computer-assisted algorithms can play a magnificent role in extracting vast amounts of information from a single tissue section.
Taken together, digital pathology has the power to transform standard pathology practices in terms of increasing the efficiency, accuracy, and reproducibility of pathologists, as well as providing more advanced and well-equipped platforms to ensure accurate disease detection and therapeutic decision-making.
References
Pallua JD (2020). The future of pathology is digital. Pathology – Research & Practice. https://www.sciencedirect.com/science/article/pii/S0344033819330596#bib0200
Buena G (2016). New Trends of Emerging Technologies in Digital Pathology. Pathobiology. https://www.karger.com/Article/FullText/443482
Digital Pathology. 2020. The Royal College of Pathologists. Available at: https://www.rcpath.org/profession/digital-pathology.html
Digital Pathology. 2019. Science Direct. Available at: https://www.sciencedirect.com/topics/medicine-and-dentistry/digital-pathology
Further Reading
All Pathology Content
Pathology – What is Pathology?
Types of Pathology
Advances in Digital Pathology
Oral and Maxillofacial Pathologies
More…
Last Updated: Jul 17, 2023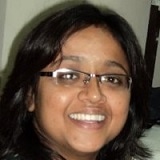 Written by
Dr. Sanchari Sinha Dutta
Dr. Sanchari Sinha Dutta is a science communicator who believes in spreading the power of science in every corner of the world. She has a Bachelor of Science (B.Sc.) degree and a Master's of Science (M.Sc.) in biology and human physiology. Following her Master's degree, Sanchari went on to study a Ph.D. in human physiology. She has authored more than 10 original research articles, all of which have been published in world renowned international journals.