Masculinity refers to a group of behaviors and attributes that are regarded as characteristic features of men. A continuous endorsement of masculinity beliefs may negatively influence the overall health and wellbeing of men.
What is masculinity?
Masculinity is a set of social norms and rules that tells men how they should behave in society. It dictates men to be always self-sufficient, brave, tough, and emotionally strong in order to maintain their status and respect as men.
Men learn masculinity norms throughout their life by observing and interacting with people in society. Although stereotypically practiced by men, masculine behaviors can also be exhibited by women and non-binary gender people. The peer pressure that comes from these outdated masculine stereotypes can potentially affect both the physical and mental well-being of men and everyone around them.
Surveys conducted in the general population have revealed that the majority of men mentally struggle to adapt masculine stereotypes in public. Men who are severely affected by these stereotypes are at higher risk of developing mental issues, including anxiety and depression. They are also more likely to commit harmful acts, including domestic violence, online bullying, sexual harassment, and violence against women.
It is commonly believed that a complete detachment from these masculinity norms is needed for better gender equality and improvement in the health and wellbeing of men.
How may masculinity affect men's health?
Conformity to masculine beliefs has a significant impact on men's health. It prevents men from seeking professional help and care when going through emotional or personal crises. This subsequently results in a propensity for poor mental health, substance use, and suicidal tendency. There is evidence indicating that self-reliance as a vital masculinity norm is distinctively associated with suicidal thoughts among Australian men.
There is a strong association between dominant masculinity norms and men's risk-taking behaviors and avoidance of healthcare services. These factors collectively affect men's morbidity and mortality. Globally, the overall mortality rate of men is 4-fold higher than women. Men are 7 times more likely to die from homicide than women.
A high premature death rate among men is partly associated with their unhealthy/risky behaviors, including binge drinking, illegal drug consumption, reckless driving, high-risk sports or relaxation activities, and uncontrolled and risky sexual activities. All these behaviors are directly or indirectly related to the society-imposed masculine norms.
Men with depression often want to share their difficulties with family members or friends. However, they may fail to do so because of the feeling of embarrassment that comes from unrealistic masculinity beliefs. The lack of a social support network is a major contributing factor to psychological distress in men.
Men who actively endorse and follow masculinity stereotypes in their own life experience more barriers to seeking preventive care. They intentionally delay professional care when experiencing injury or illness.
Masculinity beliefs endorse gender bias and influence the personal preferences of men in a negative way. Men who strictly follow masculinity norms directly prefer male doctors for seeking care as they believe that males doctors are more competent than female doctors. Such preferences may give rise to differential doctor-patient communication, which in turn may negatively affect men's health.
Men who endorse masculinity beliefs often feel more embarrassed in reporting chronic symptoms (diarrhea, gas, depressive symptoms) to male doctors, despite the fact that they prefer male doctors over female doctors. To female doctors, they report experiences of health conditions at a higher frequency than to male doctors. In other words, despite preferring male doctors, men endorsing masculine beliefs feel more comfortable reporting issues to female doctors.
Such disruption in doctor-patient communication can have a significant impact on men's health. Because of an underreporting of symptoms, men may get inadequate treatment. Masculine beliefs also influence men to delay seeking preventive care. This could lead to failure in detecting early indicators of severe diseases, including cardiovascular diseases and cancer.
How can you deal with masculinity problems?
Supporting gender equality and breaking free from masculine stereotypes are the practices that should be promoted to improve the health and overall wellbeing of men. People living in a society should collectively challenge the harmful norms of masculinity. It is also important to develop evidence-based databases to inform society and policymakers about the harmful impact of masculine norms on men's health. These norms and their effects should be considered while making health and wellbeing initiatives.
There is evidence indicating that gender-sensitive interventions that challenge masculinity norms and encourage men to feel free to discuss their problems are highly effective in reducing suicidal tendencies and improving the mental health of men. Potential benefits of such interventions have also been observed in terms of reducing violence and the spread of human immunodeficiency virus (HIV).
According to the World Health Organization (WHO), gender-sensitive interventions should address the core gender inequality issues that privilege men over women. However, the global-level evidence suggests that only 8% of such interventions are actually gender transformative.
Media-based campaigning for public health initiatives can have a significant positive impact on men's health. Men who participate in these initiatives feel more open about their emotions and problems and become more helpful to others.
References
King, K. (2018). Impacts of a Documentary about Masculinity and Men's Health. American Journal of Men's Health. https://journals.sagepub.com/doi/10.1177/1557988318777927
Etienne, C.F. (2018). Addressing masculinity and men's health to advance universal health and gender equality. Pan American Journal of Public Health. https://iris.paho.org/bitstream/handle/10665.2/49698/v42e1962018.pdf
Himmelstein, M.S. (2016). Masculinity in the doctor's office: Masculinity, gendered doctor preference and doctor–patient communication. Preventive Medicine. https://www.sciencedirect.com/science/article/abs/pii/S0091743515003813
Masculinities and health. 2020. Victoria Health. Available at: https://www.vichealth.vic.gov.au/media-and-resources/publications/healthiermasculinities
Further Reading
All Men's Health Content
Annual Health Checks for Men
What is Male Pattern Baldness?
Insight into Male PCOS
Last Updated: Mar 28, 2022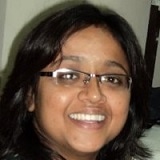 Written by
Dr. Sanchari Sinha Dutta
Dr. Sanchari Sinha Dutta is a science communicator who believes in spreading the power of science in every corner of the world. She has a Bachelor of Science (B.Sc.) degree and a Master's of Science (M.Sc.) in biology and human physiology. Following her Master's degree, Sanchari went on to study a Ph.D. in human physiology. She has authored more than 10 original research articles, all of which have been published in world renowned international journals.
Source: Read Full Article