ADHD is a heterogeneous neuropsychological disorder that has a wide range of behavioral manifestations, which includes impulsivity. Since there remains several varying definitions and characteristics associated with impulsivity, this article discusses how impulsivity and its relationship with ADHD are studied.
Image Credit: Eviart/Shutterstock.com
What is ADHD?
With over 5% of school-age children affected, attention deficit and hyperactivity disorder (ADHD) is considered to be one of the most common neurodevelopmental disorders to occur in children that often lasts into adulthood.
Recent studies have found that up to two-thirds of children with ADHD will continue to have to impaired ADHD symptoms throughout their adult lives.
Some of the most common symptoms of ADHD include difficulty paying attention, impulsivity, overly active behavior, learning deficits and mood instability. There are three types of ADHD, each of which are associated with the symptom(s) that are most evident in the affected individual, including:
Predominantly Inattentive Presentation
Predominantly Hyperactive-Impulsive Presentation
Combined Presentation
Whereas children with ADHD of the first two types either easily distracted or restless and impulsive behaviors, respectively, those diagnosed with the combined presentation will exhibit a mix of inattentiveness, hyperactivity, and impulsiveness.
The causes of ADHD are unknown; however, several studies believe that certain risk factors including brain injury, exposure to teratogenic agents like alcohol, tobacco or lead, as well as premature delivery and low birth weight can increase the likelihood of a child being diagnosed with ADHD.
Understanding impulsivity
In general, the behavioral characteristics of impulsivity can be both beneficial and detrimental to our everyday lives. Impulsivity, which is otherwise referred to as premature and/or inappropriate actions, is often characterized by rapid decision making without prior consideration of the action's consequences.
For individuals with psychiatric disorders like ADHD, mania, substance abuse, and personality disorders, high levels of impulsivity are often associated with a higher risk of pathological gambling, substance abuse, poor interpersonal skills, car accidents, and incarceration.
Studying ADHD-related impulsivity
Animal studies
ADHD is a heterogeneous disorder that has a complex etiology and manifestations. As a result, there are no laboratory-based tests that are currently able to diagnose or evaluate ADHD.
While this may be true, several studies have found correlations between polymorphisms in the ADGRL3 gene and an increased risk of both ADHD and substance use disorder (SUD). ADGRL3 is expressed at both the pre- and post-synaptic terminals of interneuronal contacts, thereby demonstrating their role in both the development and function of synapses.
Several animal and cellular studies have found the downregulation or complete depletion of ADGRL3 can lead to significant alterations in the dopaminergic systems of these animals. Furthermore, these studies have also found that these animals exhibit cognitive impairment and abnormally high activity levels in behavioral studies, which may be indicative of ADHD endophenotypes.
A recent comprehensive study found that ADGRL3 transgenic mice who had an inactivation of ADGRL3 displayed some of the classical symptoms of ADHD including impulsivity, hyperactivity, hypoaggression, memory and learning deficits, as well as impaired social behaviors.
Human studies
For any type of psychiatric disorder that is associated with increased impulsivity behaviors, particularly ADHD, clinicians must obtain an accurate assessment to provide the most beneficial diagnostic and treatment processes for each affected individual.
To improve how impulsivity is assessed during the diagnosis of ADHD, researchers have looked towards expanding its current definitions to include:
Inattention
Early and/or anticipatory responses
Hyperactivity
Failure to consider the awards before acting
Failure to consider alternative choices before acting
Inhibitory control
Lack of planning before acting
Sensitivity to rewards
Risk-taking behaviors
Sensation seeking behaviors
Failure to show constraint
Choices of smaller, more immediate rewards over larger but distant rewards
Easily distractible
Conclusions
Individuals with ADHD that exhibit impulsive behavior can be at a higher risk of several downstream health effects, some of which include a greater likelihood of heavy alcohol use and substance abuse, as well as associated conduct problems that violate the rights of others.
While this data may be true and of concern for many adults who were diagnosed with ADHD as children, several research studies that are currently in their infancy have found certain beneficial influences of ADHD-related impulsivity to promote successful entrepreneurship in these individuals.
Sources
"What is ADHD?" – U.S. Centers for Disease Control and Prevention
Patros, C. H. G., Alderson, R. M., Kasper, L. J., Tarle, S. J., Lea, S. E., & Hudec, K. L. (2016). Choice-impulsivity in children and adolescents with attention-deficit/hyperactivity disorder (ADHD): A meta-analytic review. Clinical Psychology Review 43; 162-174. DOI: 10.1016/j.cpr2015.11.001.
Mortimer, N., Ganster, T., O'Leary, A., Popp, S., Freudenberg, F., Reif, A., et al. (2019). Dissociation of impulsivity and aggression in mice deficient for the ADHD risk gene Adgrl3: Evidence for dopamine transporter dysregulation. Neuropharmacology 156. DOI: 10.1016/j.neuropharm.2019.02.039.
Barnhart, W. R., & Buelow, M. T. (2017). Assessing impulsivity: Relationships between behavioral and self-report measures in individuals with and without self-reported ADHD. Personality and Individual Differences 106(1); 41-45. DOI: 10.1016/j.paid.2016.10.034.
Wiklund, J., Yu, W., Tucker, R., & Marino, L. D. (2017). ADHD, impulsivity, and entrepreneurship. Journal of Business Venturing 32(6); 627-656. DOI: 10.1016/j.jbusvent.2017.07.002.
Pedersen, S. L., King, K. M., Louie, K. A., Fournier, J. C., & Molina, B. S. G. (2019). Momentary fluctuations in impulsivity domains: Associations with a history of childhood ADHD, heavy alcohol use and alcohol problems. Drug and Alcohol Dependence 205. DOI: 10.1016/j.drugalcdep.2019.107683.
Further Reading
All Attention Deficit Hyperactivity Disorder (ADHD) Content
What is Attention Deficit Hyperactivity Disorder?
ADHD Causes and Risk factors
ADHD Symptoms
How do Doctors Test for ADHD?
More…
Last Updated: Apr 15, 2020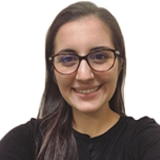 Written by
Benedette Cuffari
After completing her Bachelor of Science in Toxicology with two minors in Spanish and Chemistry in 2016, Benedette continued her studies to complete her Master of Science in Toxicology in May of 2018.During graduate school, Benedette investigated the dermatotoxicity of mechlorethamine and bendamustine, which are two nitrogen mustard alkylating agents that are currently used in anticancer therapy.
Source: Read Full Article